Like adults, kids also need to have a break from their hectic study routine. Well, summer holidays bring relaxation, but won't your kids feel bored by just staying at home twenty-four seven? Yes! You get it right. Summer camp always comes to the rescue. There are various fun activities for kids, from which they learn a lot and enjoy at the same time. There are no strict rules and regulations and kids relish to their fullest.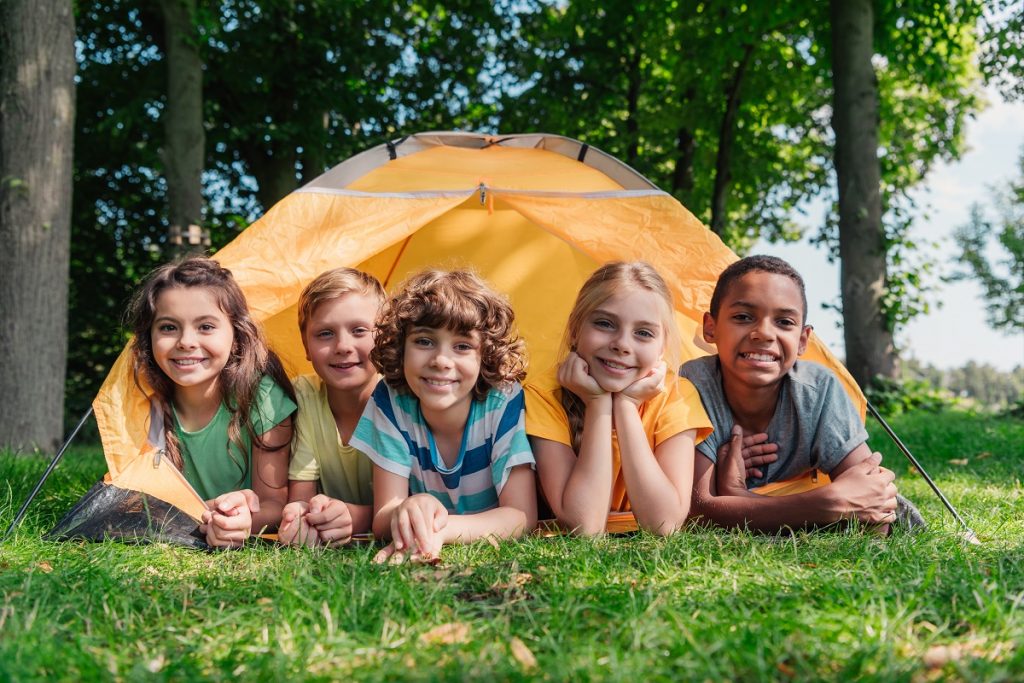 Summer Fun Activities For Kids:
Keeping the kids entertained all summer long is not an easy task. You would be needing a long list of summer camp activities. Be it outdoor or indoor such as, arranging talent shows to mini Olympics to storytelling, etc. Great camping activities for kids will offer new things to the kids and they will continue to go to summer camps.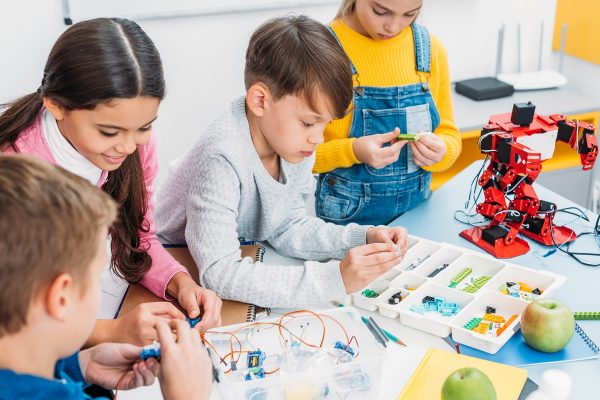 Fun Activities For Kids At Home:
Obviously, while staying at home, parents can encourage the kids to have a memorable time in their lives. There is a list of fun activities to do with kids at home, such as:
make a family garden with the favorite plants of each family member.
Play dress-up games by wearing the parent's clothes.
Making friendship bands and gifting them to friends when the holidays are over.
Having an indoor picnic.
Arrange a family music night.
'The floor is lava'
And the list goes on. These different activities for kids keep them healthy mentally and physically and freshen them up. And there are plenty of summer activities for preschoolers also such as storytelling, DIY waterslide, giant bubbles, etc. But in the end, a good family holiday is all that matters.
Summer Games For Kids:
A list of summer camp games has been listed below these include water games for camp, field games, indoor and outdoor games, etc.
Field day:
Field day is being loved among kids of all age groups. Here, they can do all kind of outdoor activities and enjoy to their fullest. You can set up group activities in various places, for instance, beanbag toss, three-legged race, race with eggs on spoons in mouth, etc. Make use of your imagination and come up with ideas of fun activities for children to make them dirty, wet, and exhausted!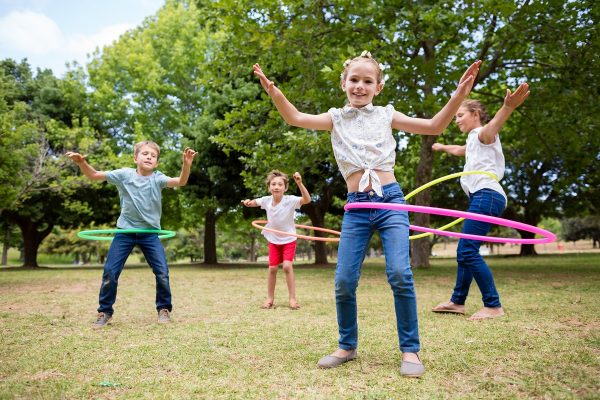 If you are looking for an activity that requires less specialized equipment, then you should try Cup-for-Cup. You will only need cups, a bucket, and water. Make each group stand in a queue, the first kid in the line fills his cup from a bucket of water. Next, he will lift the cup over his head and transfer it backward, trying to pour as much water as possible into the cup of the kid behind him. This continues till the last kid in line pours the water in an empty bucket. Each group has to repeat the process until they reach the fill line, otherwise, they won't be able to move to the next activity.
Cabin Carnival:
Give kids the opportunity to breakthrough a cool carnival game that they can create by using the things they find in cabins or outside in the area. Then in the afternoon, make kids move from cabin to cabin and play carnival games which they have made.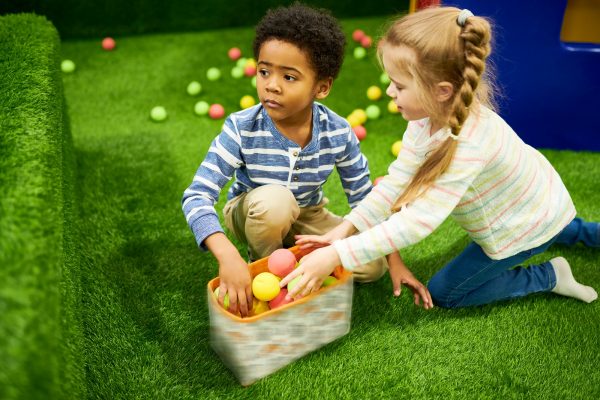 You can also help them by providing basic supplies, for instance, balloons, face paint, beanbags, empty bottles and cups, rubber ducks, etc. And instead of giving trophies, you can give each cabin a stamp which the campers can collect on completing each activity.
Friendship Bracelets:
Making hand-made stuff always excites the kids. This is a popular activity and is done by kids. This requires making innovative stuff literally out of nothing but just imagination. The camp establishments can provide kids with the necessary items and they will have a wonderful time of their lives while making these.
You can also arrange friendly competitions among the kids, this will lay a little stress on their minds and they will create something astonishing. Such indoor camping ideas will keep kids busy and happy even on a rainy day.
Bicycle Games: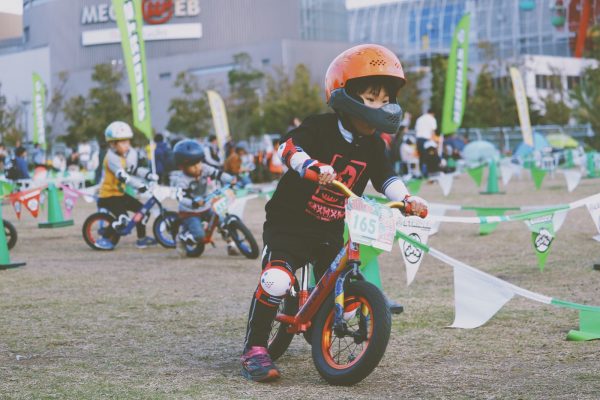 It is said to be one of the best activities for kids in a summer camp. If you have bicycles in your camp, then definitely make use of them and allow the kids to ride them. A friendly match always has room and you never know that it might inspire a kid to become a cyclist in the future. Give a mini treat or a stamp to the winner and encourage others to participate in the next match!
Talent Show:
Every kid has a talent and giving them a platform to show off their endowments is a great way to boost their confidence.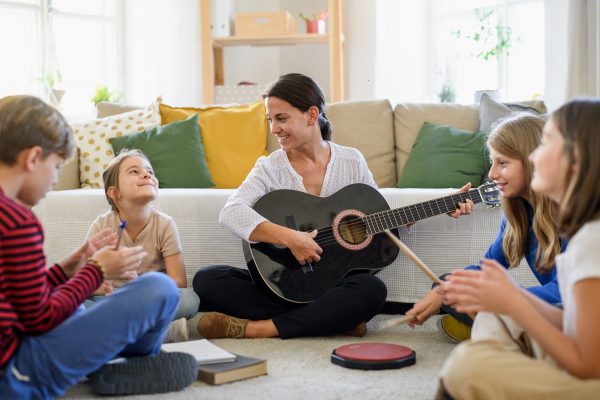 Arranging stage and some seats for the audience to sit is all you need to do. Give the kids time to plan their play and rehearse well, you can arrange the show in the evening after dinner so the kids would get plenty of time. To make it more interesting, you can supply some props to the kids which they can use in their act. But if you are worried about the kids who are shy and wouldn't participate then ask some counselors to arrange a group act for the whole cabin.
Woodshop: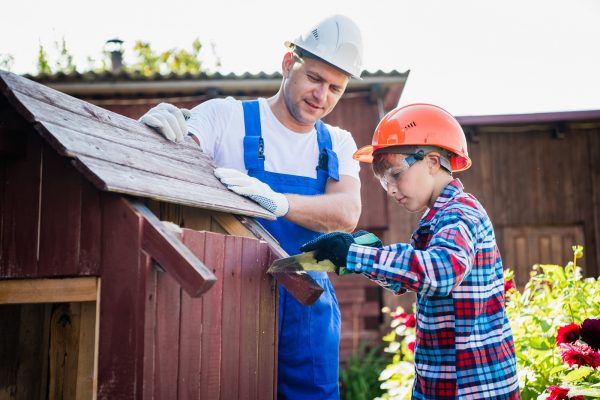 Kids love to work with wood and are always eager to learn to handle woodworking tools. Of course, it's not safe to work with complex tools, but under adult supervision, kids can start with simple projects and as they learn to use tools properly and safely they can shift to complex projects like hanging planters, birdhouses, etc. but in case you don't have a woodshop in your camp then you can use popsicle sticks to make projects such as bookmarks, picture frames, marble mazes, etc.
Tie 'n' dye:
Tie-dying is an activity that can never get old. Kids can tie-dye their shirts in stripes, dots, circles, and much more. Allow the kids to design their tie-dyed shirts and instruct them for curing and drying the tie-dyed shirts. Arrange a tie-dye day so that all the kids can dress in their shirts.
You can also provide campers with coffee filters. They can use colorful markers to make different shapes and then have the tie & dye effect by soaking water on the filters. Using clothespins, you can turn these projects into pretty butterflies.
Storytelling:
It's a fun activity which involves the kids writing their story ideas on paper and then fold them up and put them in a box. You can make groups by separating the kids according to cabins or allow them to choose their partners so that they can work together to pay the story prompt they have picked. You can provide them with props to make them be creative and allowing them to explore their theatrical side.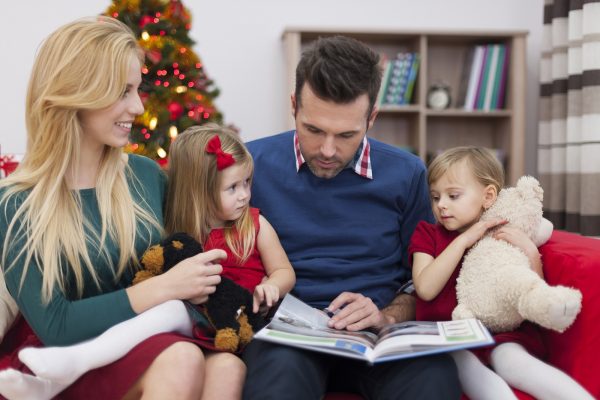 Another way to do this storytelling activity is by writing collaborative stories. Let each kid write two sentences on a piece of paper. Then ask them to fold the first sentence and let only the second sentence be seen and pass the paper to the next kid who can only read the second sentence. As the paper gets circulated, each kid can only write two new sentences according to the one they see. In the end, let the kids read the stories aloud to see how these changed along the course.
Water balloon dodge ball:
The Dodge ball game with water balloons is very exciting! It's a cool activity for hot summer days when kids want to freshen up and cool off. You can assign groups with different colored balloons and count which team has the most hits. The teams which have gotten to the top two will have the final match and the winning team gets the icecream.
Gardening:
Kids like to play in the dirt, so you can use that yearning to make a garden. Take fast-growing seeds, such as green beans, and allow the kids everyday to work on their patch in the garden.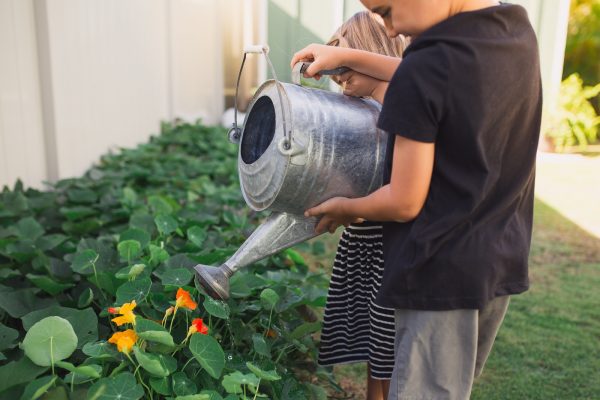 They will learn the importance of food and how difficult it is to grow and process so that they won't waste it. You can make it even more memorable by letting the kids cook the food they have grown and serve it to other campers.
Camp newspaper:
Start a camp newspaper, divide the sections among different kids. Let them brainstorm the section they like such as news articles, sports, editorials, stories, etc. Allow them to add extra activities in the newspaper, be it the daily crosswords or riddles.
If you don't have a printer at your camp or you don't want to waste paper then you can start a camp news station instead. Let the kids volunteer to be reporters or anchors and allow them to read headlines or stories aloud. Another way to run this news station is that the kids can interview each other or the staff so that they know more about the people they see daily.
Campfires:
Camp without a campfire? Nah! It would be incomplete. During campfires, campers sing camp songs, share ghost stories, and make s'mores.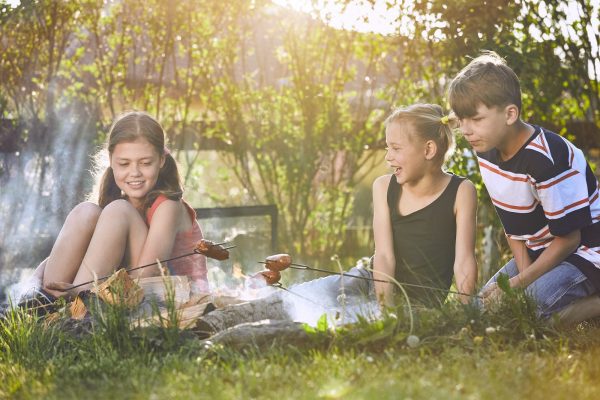 There are various campfire games too which the kids can play by sitting cozily around the fire. Chinese whisper is one such game – kids whisper a sentence from kid to kid and see whether the sentence moves around the fire without getting changed. The last kid in the circle says it loudly and the first one tells whether it's correct or not. Another game is two truths and a lie, in this game a kid shares events of his life, and other kids have to decide which one is a lie.
Junkyard Wars:
Allow the kids to build an appliance using only the items you have provided them with. It depends on the time available and the age of the kids. The more you want them to involve, the more they will learn.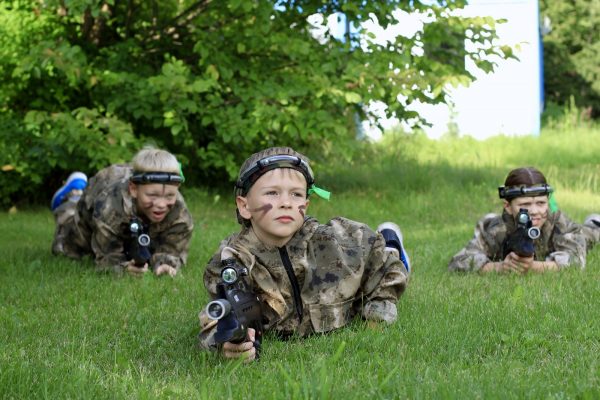 You can teach the kids to use the tools safely and once they learn, you can arrange a friendly competition among them to make a catapult from ropes, cloth, and scrap lumber. Make teams and let them compete to see whose catapult can throw the water balloon furthest away. For the kids who are younger or in an indoor environment, let the kids build a cage for eggs. Let each team drop the cage from different heights and see which cage protects the egg.
Word Game: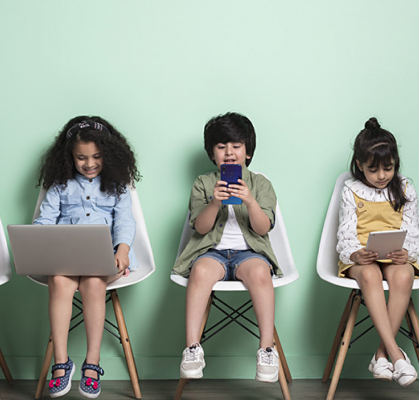 The outdoor word game is fun and educational for kids. You can set up a game with huge letters, which can be moved easily. Kids can spell out various words. This will provide kids with the opportunity to invest their time in learning something new which can be used in schools too.
Minute to win it:
This game teaches the importance of time and how to properly utilize it. There are numerous one-minute activities for kids such as cup stacks, unwrap the candies, cookie faces, etc. There is one game in which the kids have to balance a prop on a stick. The camper who manages to keep the prop on the stick for a minute will win the challenge. Kids enjoy such challenges and they should be a part of the camp activities.
Mini Olympics:
Organize a mini Olympics for the kids at the summer camp, it will excite them to a level unimaginable. Include the games such as running, cycling, relay race, etc. these activities will keep the kids occupied and increase the immunity and battle power. Ask the kids to vote for their favorite games to be added to the Olympics. Give the winner a mini treat and encourage others to participate and win the next match.
Tug of war:
Of course, it won't be the intense version as done by adults. In the kids' tug of war, a thin rope is used instead of a thick one that can't harm the children. Some kids always want to go physical and like doing physical activities and so it is best for them. It provides a safe distance between the kids and allows the kids to show off their strength and strategy.
Crayon rubbing art:
Kids love to paint with colorful crayons and make wonderful textures and designs. They place objects at different points and make attractive designs. Some children are so creative that they teach us many tips and tricks of art and craft. Crayon painting lets the kids relax and paint according to their imagination without competing with each other. But adult supervision is required because there are few kids to like to taste and eat anything given in their hands.
Field trips:
Going on a field trip away from the camp is exciting and fun for the kids, as well as educational. These include visiting fire stations or museums or libraries etc. You can also arrange a trip to water parks, bowling, etc.
Ask the kids to plan their dream destination, where would they go? How And what's the reason to choose that specific destination? Let them share their plan with their peers.
Volcanoes:
Kids love to create volcanoes especially when they are erupting. It teaches them science in an exciting way and at the same time they get all muddy. The materials you would be needing are a water bottle, baking soda, vinegar, and mud. You can add red food color to make it look like real lava coming out of the volcano.