The acronym STEM isn't a new term for many of you. In the 21st century, STEM was introduced as a means to represent careers or programs focused on the subjects of science, technology, engineering, and maths. These are the quickest growing industries throughout the world.
As the competition around the globe increased, countries began to realize that it's high time to prepare the youth and economy for the future, by serving students of different age groups to develop this 21st-century skill, so to make them successful and to play an important role in the future workforce.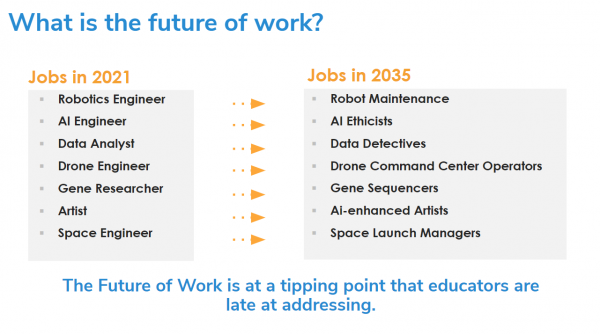 As time passed by and STEM became the buzzword in the educational world, a new and similar term arise known as STEAM. The addition of an 'A' referred to arts. It wasn't just an addition of the alphabet but rather it played an imperative role in preparing the youth for the future.
History of STEAM education
Why STEM changed to STEAM? The addition of Arts in STEM provided educators with an opportunity to increase the benefits of education by endorsing creativity and curiosity. Before STEAM Education, STEM was very successful, its occupations were growing at a double rate as compared to others.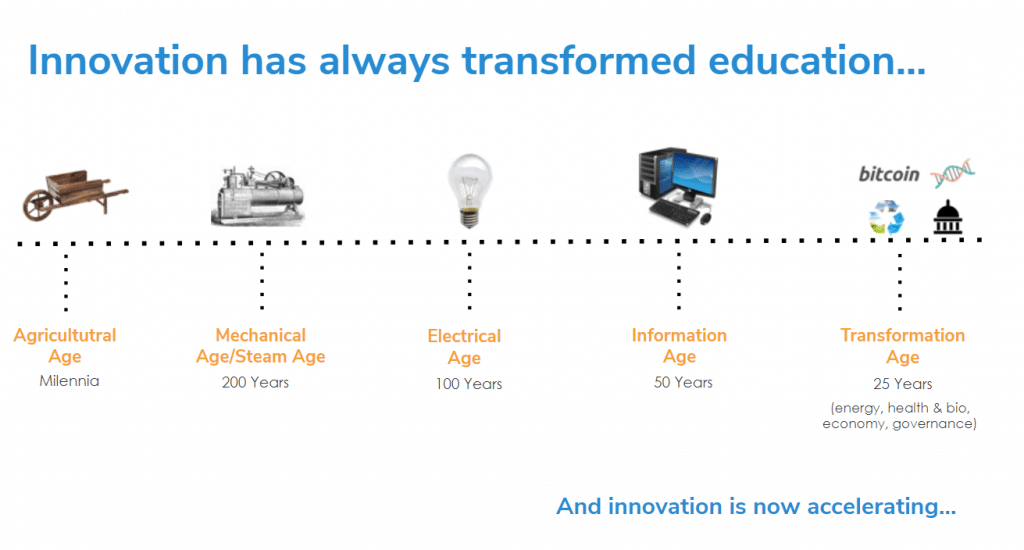 Everything was going smoothly, people having degrees related to STEM were earning more as compared to people having careers related to non-STEM. But when it came to preparing youth with effectual creative critical thinking, STEM wasn't enough!
So, it was thought that adding arts, will focus on providing kids to develop a creative mindset, thus giving youth more opportunities to be successful professionally and in a situation of solving problems. An increased number of schools are now including teaching techniques more in line with STEAM learning. There's no doubt that arts make learning fun and keeps the kids more focused and involved.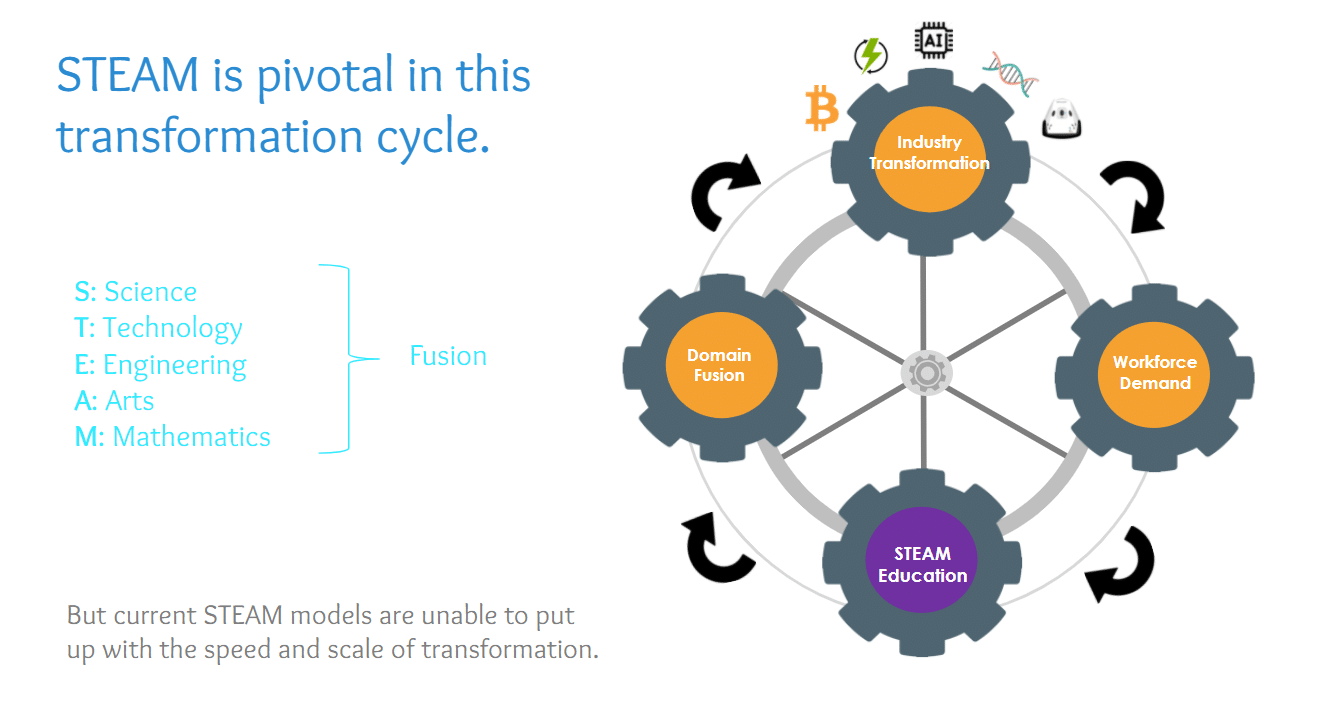 The evolvement of STEAM wouldn't take away STEM but rather the main idea is to make the framework more productive by adding a better intellect of creativity. This leads to teaching children that they can be both – logical and creative! STEAM focuses on educating kids that they don't need to choose one side of their brain over the other, rather they can solve a problem by thinking analytically and creatively.
Importance of STEAM Education
STEAM makes the STEM foundation strong by increasing the critical thinking skills of students and helping them recognize the connection between science, technology, engineering, arts, and math. STEAM education provides students with means and tools to discover innovative ways of solving problems, displaying data, and intersecting several fields together.
It brings five significant fields together, in order to create a comprehensive learning environment, therefore encouraging the students to participate, co-operate and solve the problem. This in general, inspires students to use the left and right sides of their brains, concurrently.
National Education Association provided the four main skill areas important for success in the 21st-century workforce:
Communication
STEAM education is important overall, but if we talk about its one of the most valued features then Communication wouldn't be a wrong choice. STEAM learning emboldens students to learn communication skills. These skills deal with emotional intelligence and the way a person interacts with another.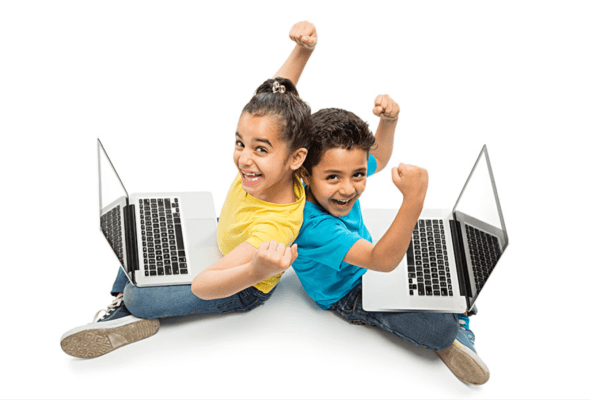 Important between the skills is the aptitude to communicate clearly and thoroughly. In STEAM learning, students are inspired to do various tasks in daily life that create good communication skills. These tasks can vary from having group projects and collaborating with fellows to research presentations to evaluating art to communicating grades in papers etc.
Collaboration
The crucial part of STEAM education is Collaboration! Why is collaboration important? Things we use every day, be it apps or gadgets or vehicles, are the result of teamwork, people cooperating to do the best! Discoveries or creations are also rarely the work of a single person, but mostly a team that allows all the members to do what they are best at. It involves giving space to every member so that he discovers something imperative.
Do you know how the best teams are formed? When every member is permitted to bring to the table his own distinctive contribution and shine without devaluing other's inputs. STEAM education inspires to bring to the classroom a collaborative essence instead of a competitive one. When students are given an opportunity to work together in chemistry reactions or ascertain to appreciate their class fellow's artistic work, they learn to cooperate and appreciate their mates.  
Critical Thinking and Problem Solving
With a simple online search, we can have answers to all our questions! We are lucky to born in a time where information is just one click away and is free for most of the population. And there's a saying that 'knowledge is power' and if it's true then the people are more powerful than ever before.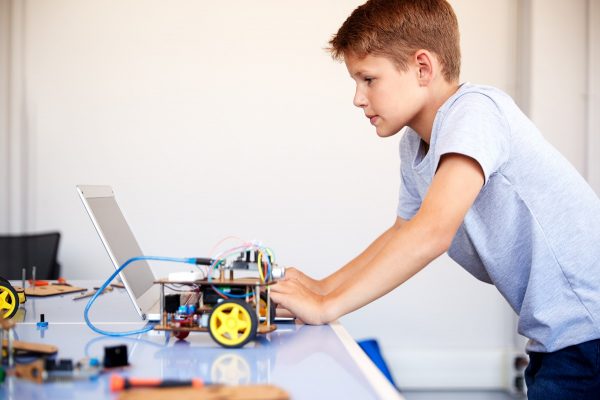 Acquiring information isn't difficult but figuring out what do to with it is! When a person is able to think critically, he automatically knows how to apply what he had learned. Critical thinking leads to knowing how to filter efficiently, allowing to classify through defining factors of life. This can be through unpredicted challenges or in steering something as definable.
Be it the future career or personal life, you will have to solve problems eventually. Critical thinking is a crucial skill that has been brought through the ages and is significant as we steer the 21st century.
Creativity
The most important skill of the 21st-century is creativity. Other skills like communication or cooperation can be specifically taught but this doesn't work for creativity. STEAM education develops creativity by creating such an environment where students discover how to express themselves.
Having a supportive and accepting classroom environment leads to students getting a chance to explore their personalities. This leads to students putting aside preconceptions and thinking differently about a diverse number of subjects.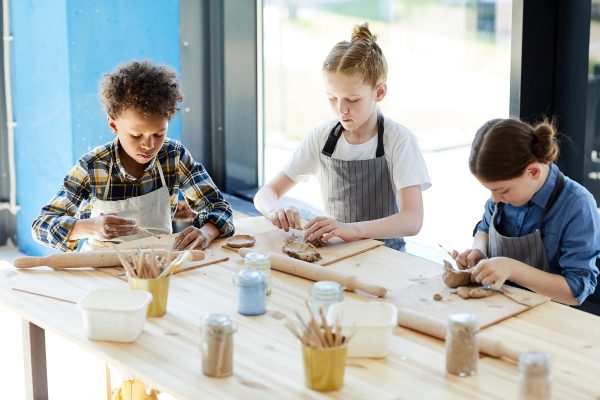 For a very long time, we are working with a belief in educating to guarantee that our students get a good job. But what do we achieve by training students for the jobs that don't even exist? Isn't it unfair to them? Did we ever realize that we need to change this thought? By adding techniques of STEAM education, we can actually make a difference and train our youth for the future workforce.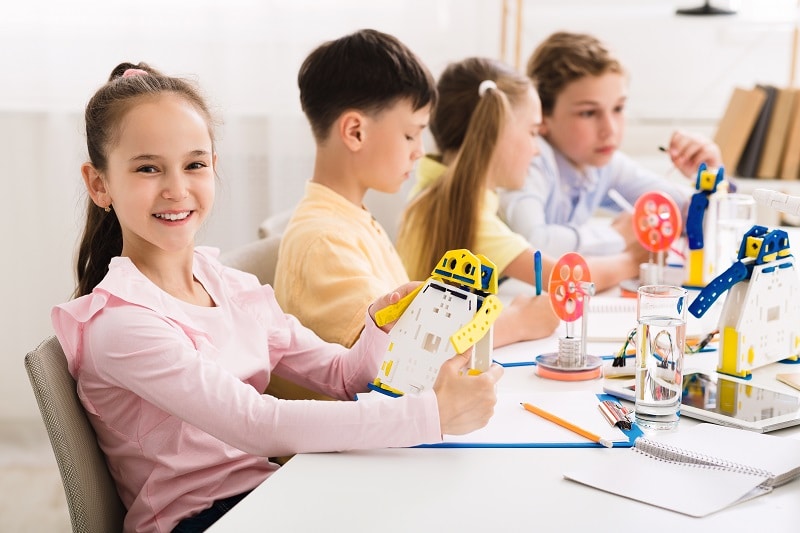 It improves the social competences of the students. In STEAM learning, students work in different groups having complicated tasks. In such a situation, everyone tries to voice their opinions, this challenges students to speak and make effort on their social learning.
Students learn the skills which can be used in solving real-world problems and aren't only confined to theory. This motivates the students to learn more as they can practically use the knowledge. If we want to make our students successful, we must need to teach them how they can use their knowledge in different circumstances.
Did we ever wonder why the students of elementary schools are more engaged than that of high school? The answer is simple – lack of motivation. Traditional teaching methods can be boring and lead to forced learning. STEAM education provides a fun and exciting curriculum, leading to students focusing on both – studies and their talents.
STEAM education customizes the learning experience according to every student. This focuses on how a student learns and how much does he know. It provides a platform for the students to speak for themselves and tell their interests to their fellows. This chance of self-advocacy says it all!
Focusing on computational skills is one of the best things in STEAM learning. These skills can be used to examine problems and look precisely for solutions. Different steam products are designed through computational skills, to prepare students for coding and an enhanced way of diagnosis in solving problems.
STEAM education focuses on developing self-confidence, especially in students who are antisocial and like to work alone. Through it, the students who are the quietest may want to lead by being confident about a subject matter they like the most.
It provides cultural competence leading to students interacting with various diverse people in a classroom. This means that the students communicate with each other, having cultural differences, allowing them to have welcoming and appealing discussions to understand the differences.
Many students lack technology literacy thus leading to humiliation and failure in the practical world. STEAM education provides students the knowledge of technology, engineering, and programming and includes it into projects. This trains them for the practical future world!
Implementing STEAM at Home
Learning through a STEAM framework earlier leads to the quick development of creative and critical thinking skills in kids. So instead of waiting for the school to teach the kids about STEAM, the parents should help their kids learn about it at home!
Joan Ganz Cooney Centre shares a report providing various recommendations to help parents introduce STEAM learning at home. Following are some of the recommendations given by the organization:
Parents should learn about the topics and skills of the STEAM first if they want to confidently introduce its ideas and projects to their kids.
Connect the learning by taking benefit of the tools that are available online so that the parents can include STEAM in all parts of children's daily lives.
In order to continue the STEAM education at home, kids should be given access to technology. This will increase their technology literacy. With the help of the internet, parents should work with the kids leading them to increase their confidence in its fields.
The STEAM Educational Model
Following are the ways by which you can confirm the reliability of STEAM education at your school:
Create various teams of teachers having expertise in different subjects in order to propose STEAM lessons.
Adjust student-teacher timetable to assist plans for STEAM lesson. This includes time for planning and consideration.
Make sure that the faculty and staff get professional training in STEAM practices and values.
The six steps STEAM educational model is as follows:
Choose a crucial question to be answered or a problem to be solved. Make sure that the question or problem is related to STEAM content that is being covered.
Discuss the reasons that may have led to the problem or question with the students.
Observe the students and guide them as they search for the answers or solutions to the question or problem that is submitted.
Encourage the students to use their skills and knowledge they have gained in step 3. Ask them to propose a solution to the question or problem exhibited.
Provide students with a platform so that they can share their outlook regarding the question or problem and propose a solution. Give feedback to the students.
Make time for students so that they can ponder on the feedback they have received. Students will benefit from this by improving their solutions.
Conclusion
The world is getting complex day by day and we need to accustom to its complexities. Our students need to have the skills to solve practical problems, knowledge of gathering and evaluating suggestions to make decisions. We can make the students ready for the future workforce just by implementing STEAM education techniques and focusing on making the education system better.