Robotics is a great way to get kids interested in STEM/STEAM. It provides a hands-on experience for children and makes learning fun. This article will give you some ideas on how your child can get started with robotics at home or school. The world is changing and the future belongs to those who pursue STEM careers. That's why it's time for parents to get their kids into robotics! Robotics is a hands-on, interactive way for children to learn about STEM concepts like math, science, engineering, design thinking, and more in an engaging environment that will keep them engaged.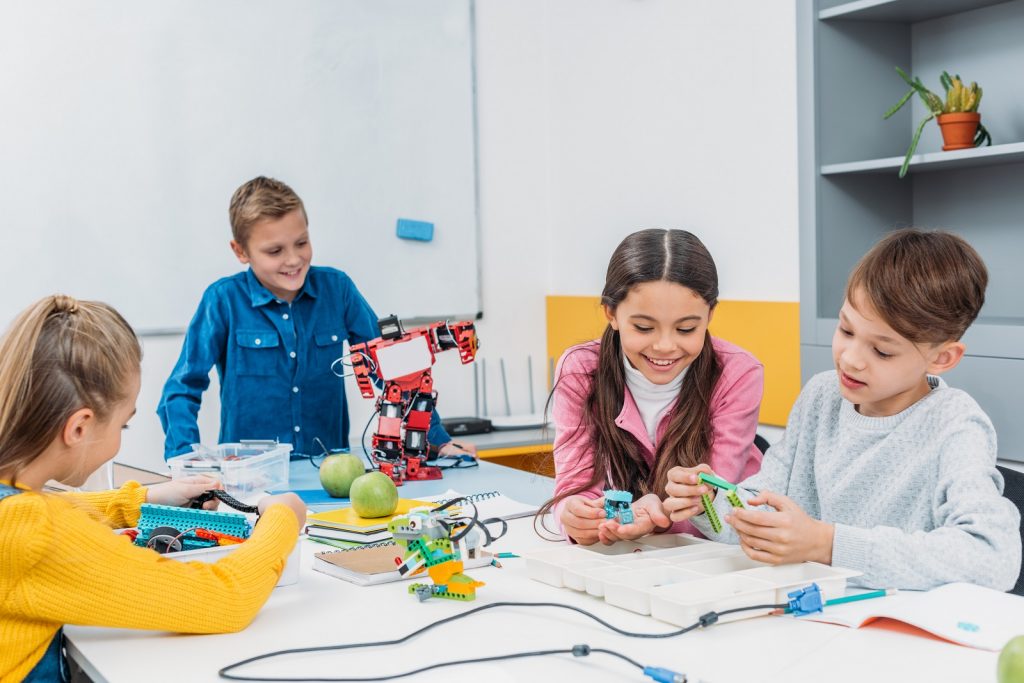 Today we're sharing our top tips on how you can get your kids interested in robotics today!
How to Get Your Children Interested in Robotics?
1. Show them the robots at work!
Show your child how a robot can be used in real life to do jobs that are difficult or dangerous for people to do, such as cleaning floors and picking up packages. Explain to your kids that constructing a robot requires math and science knowledge so they can better understand the coming together of technology with engineering and other subjects.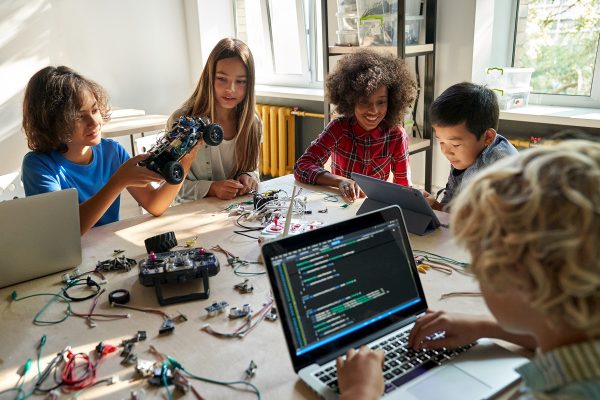 Robots are everywhere, not just in your house! You can find robots used to fight wars, build cars, operate an MRI machine and much more. Some of them even resemble humans like Star Wars' R2-D2 or Terminator's T-800! Showing kids the different kinds of jobs robots can do will give them a better understanding of the real-life applications for robots and STEM.
2. Build your own robot!
The easiest way to get kids interested in robotics is by having them build their own mini-robot at home or school using simple kits that come with easy-to-understand instructions. Here are a few examples of kits you can get your child interested in.
3. Give them a puzzle to solve!
Just like kids are attracted to video games, they are also drawn to robotics puzzles that challenge their imagination and problem-solving skills. Robotics kits nowadays come with fun robotic puzzles for kids aged 8-14 years old.
These "puzzles" come with step-by-step instructions on how to build a robot from scratch. Kids can follow the instructions themselves or if they feel more confident, they can assemble it themselves without help from an adult. You may want to start with a simple kit and slowly increase the difficulty so your child doesn't get frustrated and give up.  
4. Get your child interested in robotics competitions!
Robotics is no longer just being done inside the labs of universities, colleges, and research institutes. Robotics are now being incorporated into fun after-school activities for children to have some hands-on learning experiences. These new types of robotics competitions will give kids new ways to explore their interests and talents.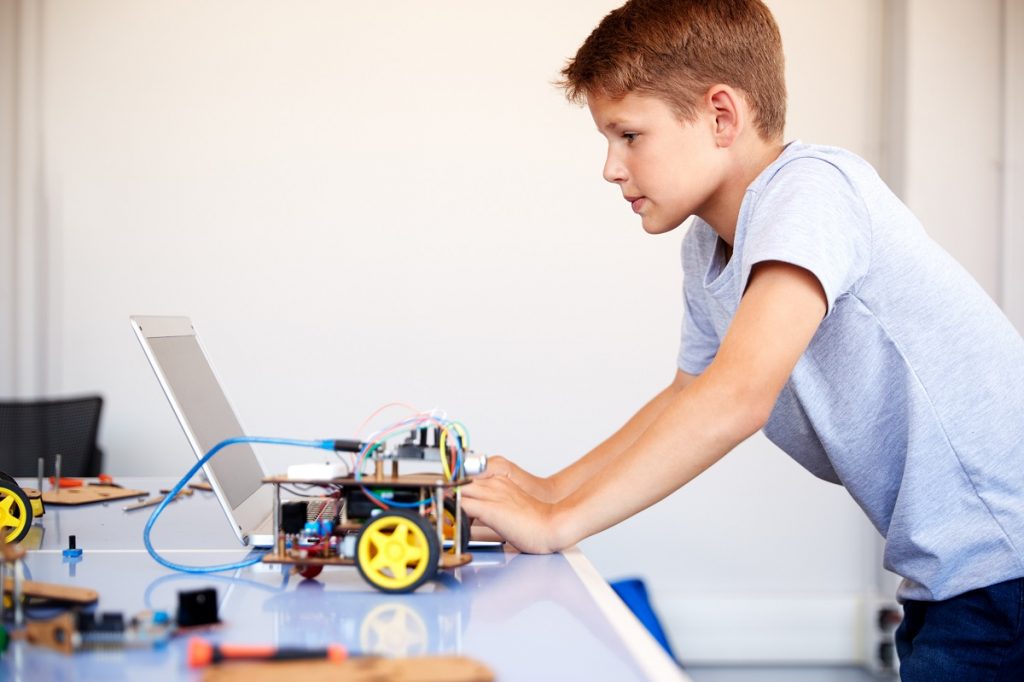 Robotics competitions for kids aged 10-15 years old are now popularized as VEX Robotics Competitions or simply, VEXics. Now in its 3rd year, the world's largest youth robotics competition is held annually in over 40 countries with more than 100,000 participants from around the globe!
5. Encourage your child to take part in robotics competitions with friends!
With the new VEX Robotics Competition, children can join robotics clubs in school or form one of their own with their classmates.
6. Engage your child through the use of technology!
Technology is now more than just a tool to learn about science and math; it has also become an avenue for creative exploration. With different kinds of robots including nano and micro-robots, children can now use technology and coding to invent and build their own robot designs.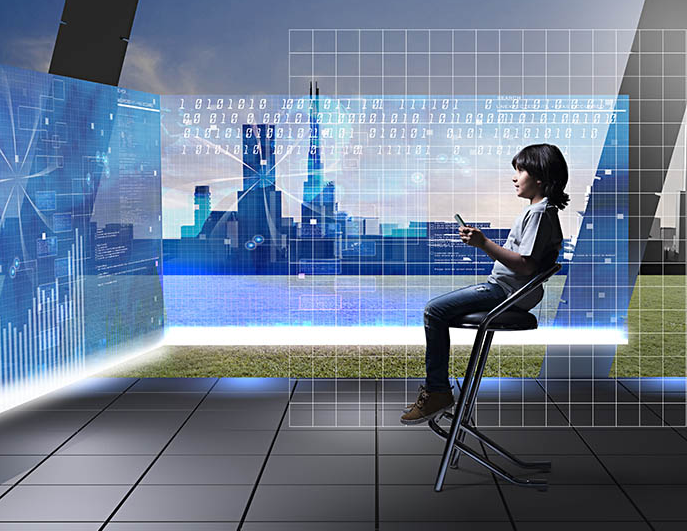 7. Read them books about robotics!
There are many age-appropriate children's books about robotics available in the market today that will make learning about robotics more engaging for your child.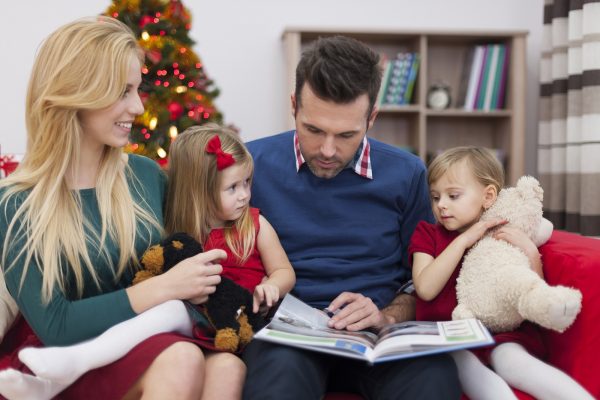 8. Introduce them to the different kinds of robots!
With all the new robot technology today, there is no limit to what a robot can do! From household helper robots like JIBO and Pepper to mobile telepresence bots such as BeamPro and Voyager II. Your child will enjoy exploring these various types of robots as much as they enjoy learning about them.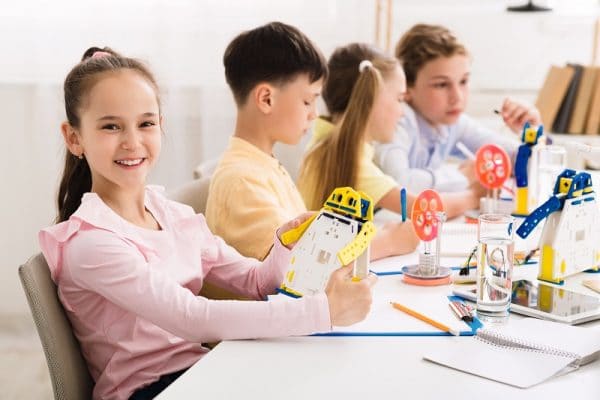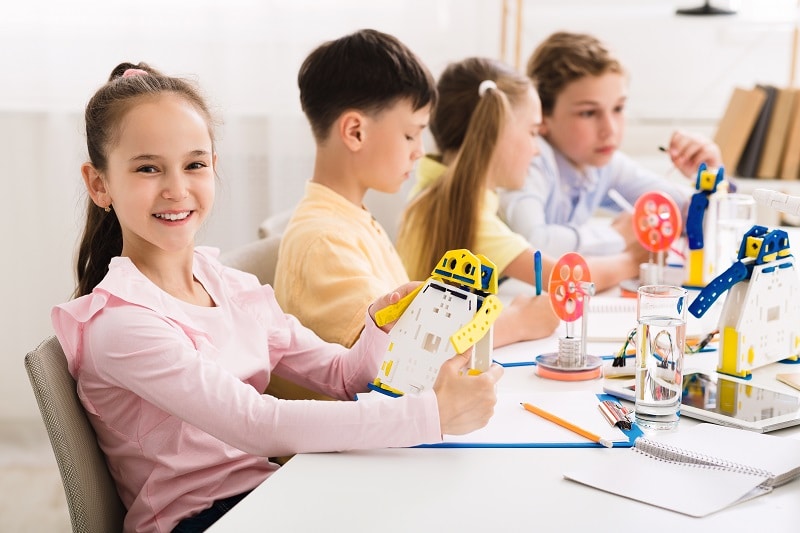 9. Make it a family activity!
You will be surprised at how your child's interest in robotics can bring the entire household together! Robotics is now an opportunity for everyone to learn and discover fantastic ways of using technology to make every aspect of our lives better.        
Robotics is not just a field for geniuses and roboticists anymore, it can also be something that anyone can learn and enjoy. Just like any other subject or activity, all that's required is the enthusiasm and passion to pursue robotics as an after-school activity for your child.
  10. Get them introduced to coding at an early age!
Robotics and programming go hand in hand. Learning Robotics starts with learning Basic and Advanced Programming Skills for better Soldering Techniques!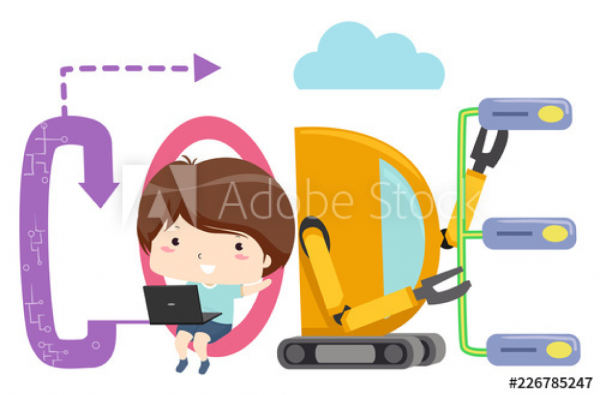 11. Do your homework!
A few minutes of research can help you find the right robotics kit for your child. There are now an abundance of robotics kits that come with different price tags and complexity levels. It's best to start with a simple kit that will help your child get started on their new hobby instead of getting overwhelmed by it.
  12. Get them involved in science fair projects!
Science fairs and robotics competitions go hand in hand and participating in one will give your child a chance to put their robotics skills into practice.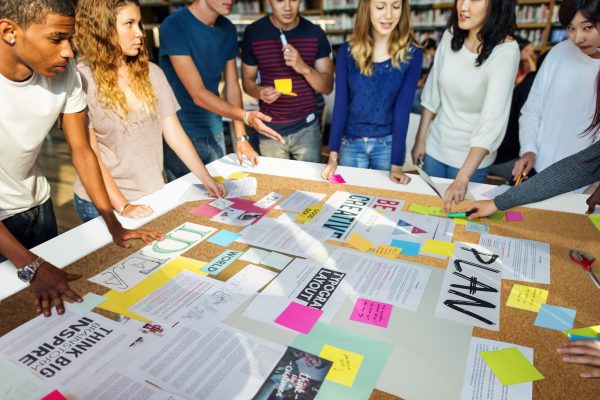 13. Encourage your kids to think again – and again!   
Robotics encourages children to learn from their mistakes and keep trying until they reach perfection. This practice will benefit them in their growth as a person, especially in dealing with failure after failure in the future.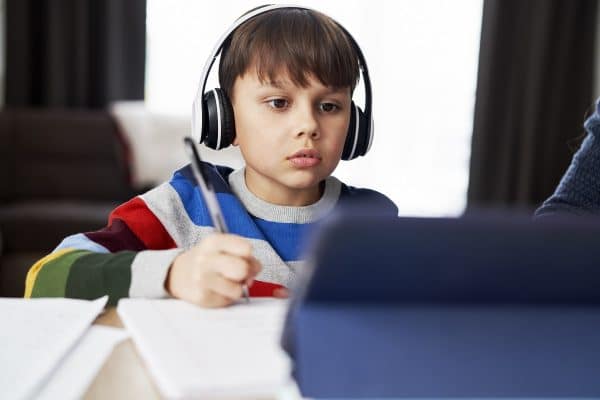 14. Keep it fun!
Robotics is certainly an exciting way for children to learn more about robotics technology but don't push your child to continue with this activity if he or she is not really enjoying it. Robotics and technology in general, should be made fun and engaging for kids so they can continue to be excited about learning it.
  15. Let them watch some robotics videos on YouTube!
YouTube has plenty of Youtube channels related to robotics such as Crash Course Kids and PBS for elementary school students. There's also  Crash Course Robotics for kids in middle school and CrashCourse Tech for high school students.
Robotics Classes For Kids At Early Age
The age of a child's acquisition is important to robotics because they learn by doing. Robotics classes have become increasingly popular for kids starting at an early age in order to teach them how a robot works while also encouraging their creative side as they create something themselves from scratch! By creating an environment that encourages them in their endeavors, kids will be more motivated and less prone to give up if the task seems difficult at first glance or even impossible without any guidance from another person who understands its complexity fully.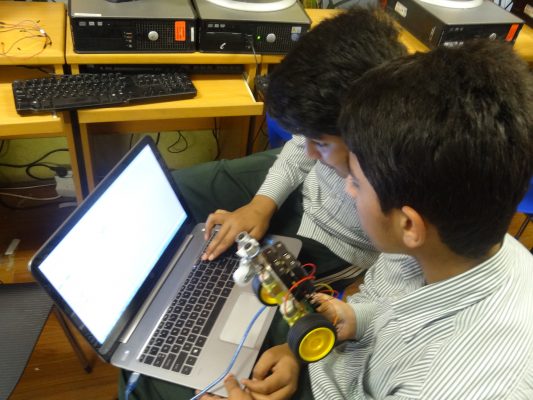 Activities should focus on explaining how various machines work together as one unit; thus providing opportunities for hands-on experience with mechanical components like motors/bearings etc., electronic circuit building skills required when designing programs
-The key here ís understanding what your child wants out of his/her experience – whether that be learning math or science or just having fun making things move around on their own; then design the perfect course tailored specifically towards him/her so he gets exactly those results
How to Keep Children Engaged in Robotics Classes?
The key to keeping your child engaged is by mapping out a course tailored specifically to them. If they are not interested, there's no point forcing the issue because it will only backfire.
Let the child choose what type of robots they would like to build, even if it's just something simple at first. They can always build more advanced models as they gain experience and develop their skills with robotics

Whatever you do, don't force your kid into doing something they are not interested in! This is how children become bored with school and may even develop mental health issues

The child should be able to ask questions about the coursework they are doing in robotics. By understanding the material, it will give them a sense of accomplishment at the end of each session

Make sure you share your own knowledge about robotics so that they can see how interesting this field can be!

Kids learn best through play and by having fun while doing something they love. Start out slow at first, but don't be afraid to experiment with other approaches that could engage them in the process of learning

Robotics should never become a chore…it should be associated with positive experiences and expressions of creativity!    
Suitable Age To Introduce Kids to Robotics
Introducing kids to robotics can be an introduction to the future. You may want your child in this field because it's great exposure and they will learn valuable skills along with developing their creativity while having fun!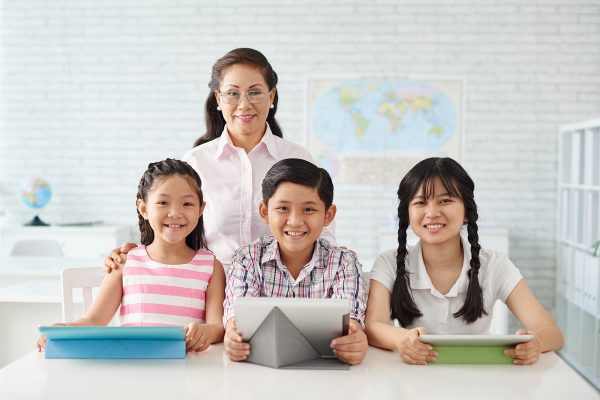 The age at which the child is introduced to robotics varies depending on their level of interest, but professionals recommend no earlier than 7 years old for basic programming. Even though children may start with simple robotics kits included in the box, they can quickly become more advanced as they gain interest and learn more about programming or design.
How Robotics Helps Children in Practical life?
Technology has seeped into every aspect of our lives, including education. Robotics classes are now being integrated into the curriculum to teach young learners about programming, mechanical engineering, and how complex systems work together as one cohesive unit! Students will be taught how to design robots that can perform various tasks independently- using electronic circuit skills they have developed through robotics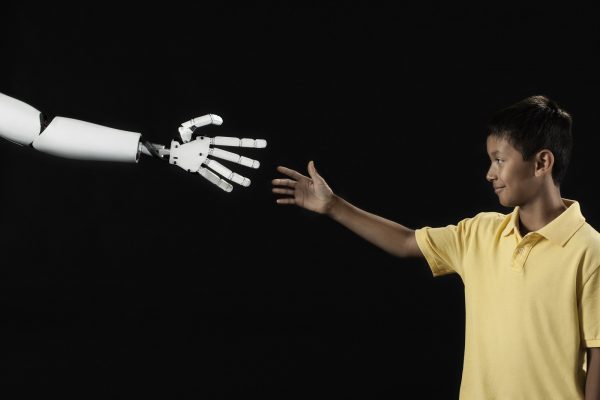 The best part of robotics is that it can be used as a stepping-stone for young learners to go on and develop further interest in the field. Once they have established a solid foundation, they can move on to more complicated structures that require mechanical engineering!      
Best Robotics Games for Kids to Play Online
Robotics classes should be fun – it's a great way to introduce students to various fields of mechanics and electronics as well as computer programming. The best part is that they can learn the material while playing games online! Here are some examples:
https://www.ixl.com/signin
http://harcodedigitalplayground.com/robot-rats/
http://mazicraft.com/
http://gamerfitnation.com/category/minecraft-mods/
Best Robotics Kits for Kids
Before you can start any robotics class for your kids, it's important to get the right equipment. You don't want to spend money on something that is not worth it or break down halfway through the session! Here are some of the top-selling robotics kits available at LearnoBots: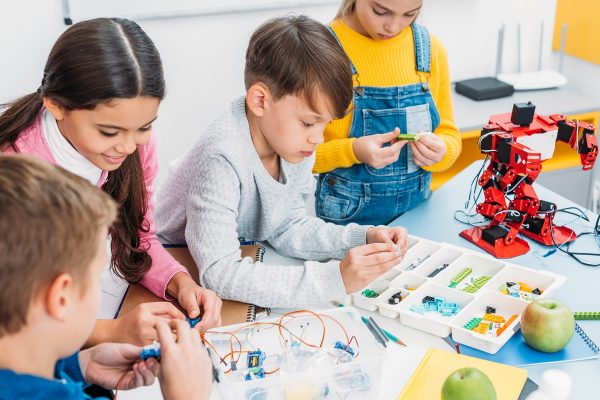 The Arduino Starter Kit is a DIY kit aimed at tinkerers who want to dive into the world of technology. This kit will enable you to create cool projects such as Security system, Alarm system and many more based on your liking!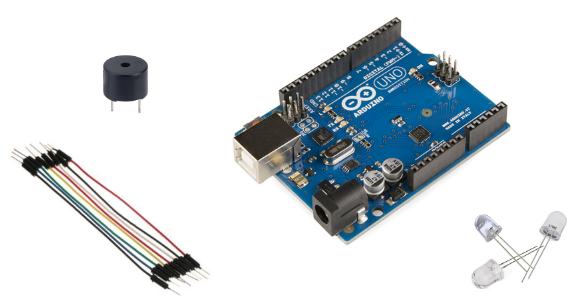 Buddy Bot provides you with multiple hands-on fun activities with ability of facial recognition, picking and placing objects and responsive to voice commands. It is also bluetooth/wifi controllable and is convertible into a gaming console.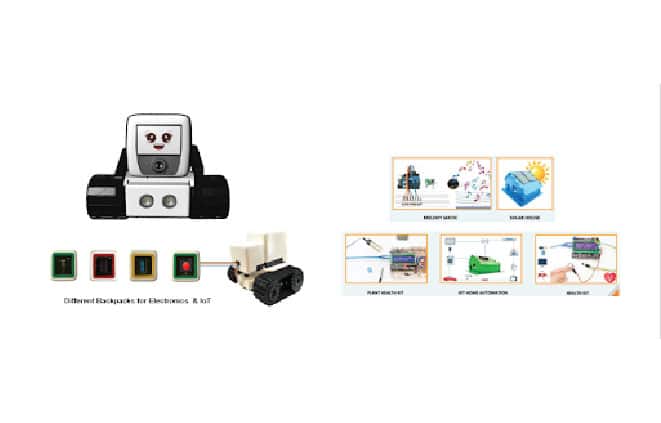 The IoT Starter Kit is a DIY kit aimed at tinkerers who want to dive into the world of IoT. This kit will enable you to make your room smart by controlling devices over the Internet.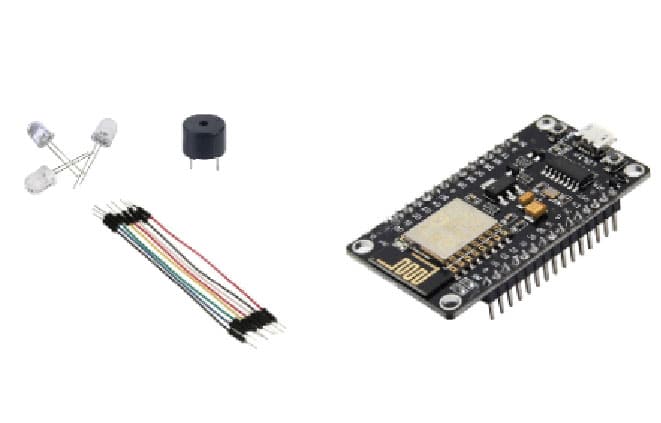 CODI is an educational robot to dive into the exciting world of Science, Technology, Engineering, Arts, and Mathematics (STEAM). With CODI, you can learn to code, learn about sensors, electronics and solve problems by making different kinds of robots. It is the perfect tool to be ready for the future.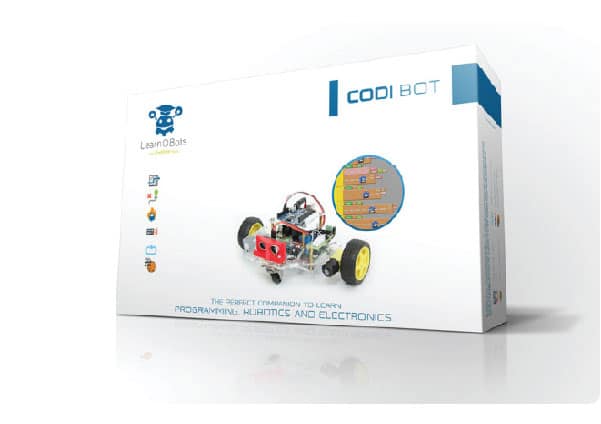 BRUSH BOT is a mini DIY (Do it yourself) robot, which dances around on your command. Learn the science of vibration and electronics and take the first step in the world of technology.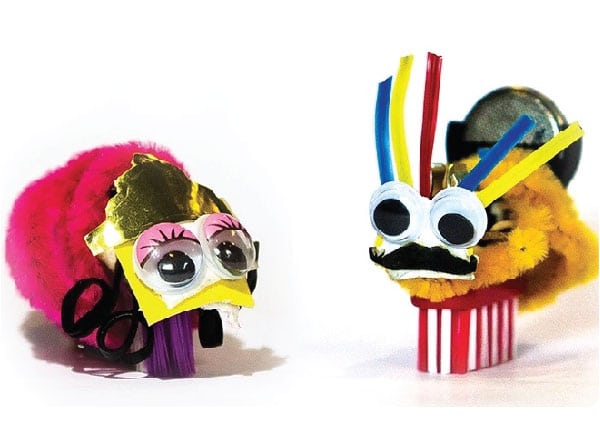 The Me Arm kit will help you to create your own personal robotic arm that you can control from your very own computer. Constructing the arm is a challenge that will keep you engaged for hours. Once you have assembled it completely, you will know how to control the four included servo motors to help it to move in all directions and help pick and place projects.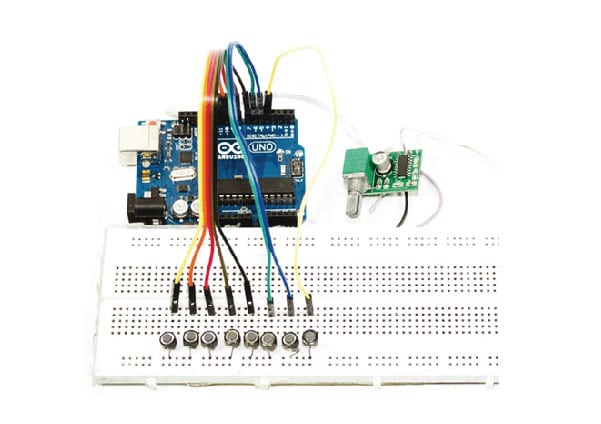 The O Watch includes all the items that you would need to make your very own OLED screen powered smart watch! The kit includes an Arduino that you can program to tell you the time and teaches you the basics of coding or any other information that you desire along with a watch strap that will help keep everything together!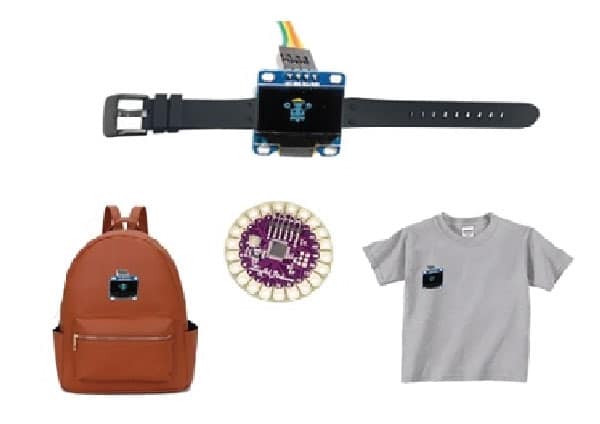 The Security Kit is all that you will need to help protect your home by ringing an alarm in case of fires, intruders or any other unwelcome activity. Learn how circuits work by creating your own circuit for protecting your home while also learning to program an Arduino to help create the ultimate security system as per your individual requirements!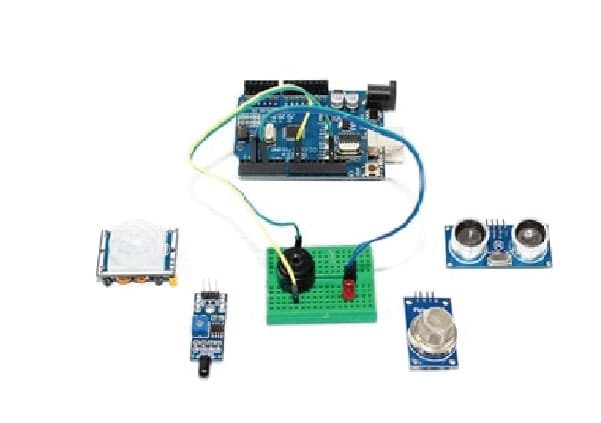 The Soldering Kit is designed to introduce children to an exciting world of electronics. Soldering is the method by which two metals are joined together by melting another metal called solder. With this kit they can make new circuits, alarms, blinking lights and much more. A good soldering kit for beginners is ANBES soldering iron kit.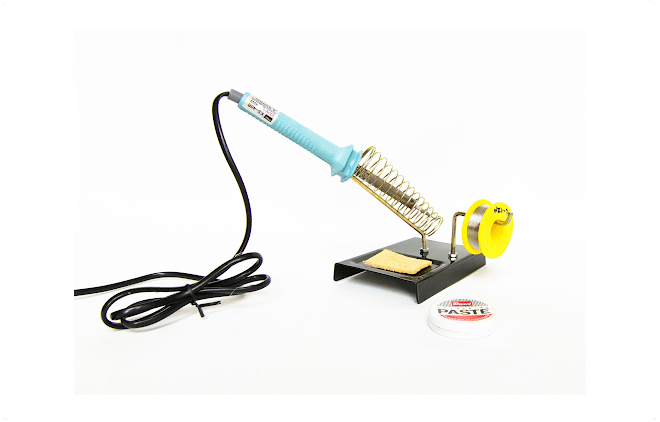 The IoT & Home Automation Kit aims to help you dive into the amazing world of data by helping you create a Wi-Fi enabled model house using which you can control any appliance of your liking with the help of the included relay module. This will help you monitor the temperature of the model house from anywhere in the world over the internet and control devices such as a fan and lights as well.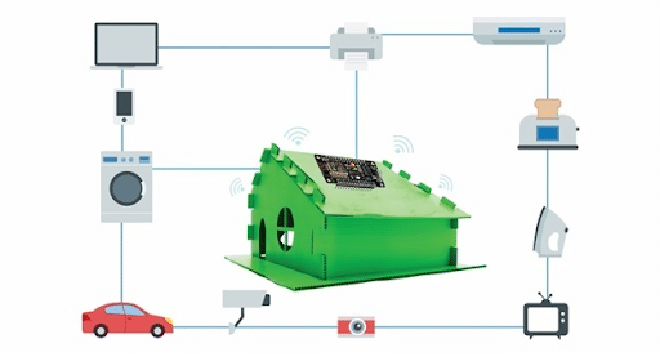 The SOLAR HOUSE is a DIY (Do It Yourself) kit designed to impart essential knowledge of Solar Energy. You will learn how to make circuits that light up, make sound, move and much more by using the energy of the SUN.
The Arduino electronic piano keyboard DIY kit will help you to create a piano yourself with the help of both electronics and programming! The piano can be customized according to your liking with your choice of the number of buttons as well as the volume.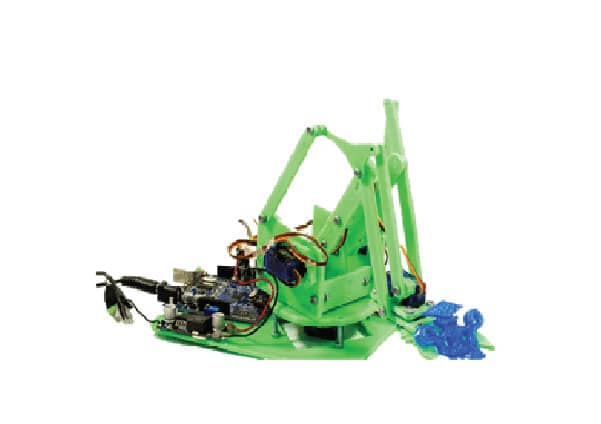 The Wearable Kit is a DIY kit aimed at tinkerers who want to dive into the fashionable world of Wearable Electronics without much prior knowledge of the area. This kit will enable you to add items such as cool LEDs to your wearables such as bags, caps and clothes which you can program to work according to your liking! Following are the components of blink blink wearable kit which you would love.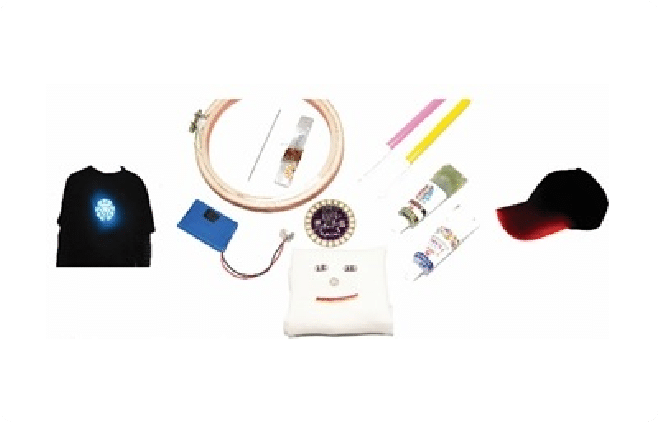 The Health Kit includes several components such as a temperature sensor and a pulse sensor using which any individual's health, including heartbeat and body temperature can be monitored continuously. The included LCD can also be used to display these values in real time. Also, you can customize this DIY kit according to your liking to ensure the best monitoring of your health! By using ESP8266 & Arduino, IOT based patient health monitoring kit is designed. The components are as followed: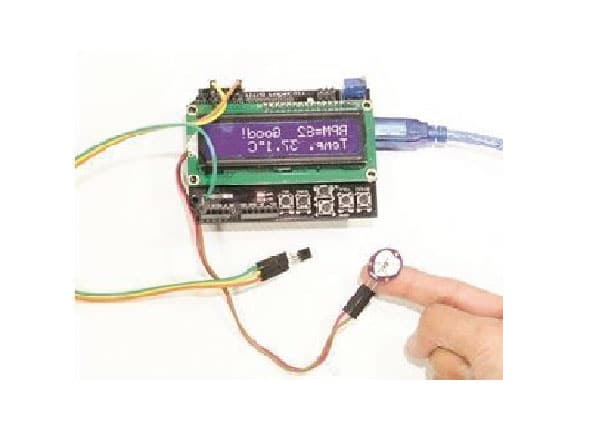 The Plant Health Kit is all that you will need to keep your plant healthy by ensuring that it keeps receiving the right amount of water to prevent wilting while also measuring the humidity and temperature to make sure an alarm sounds if the plant's health is at risk.
The provided LCD display provides accurate real-time information about the
health of the plant
as well. WatchDog 2900ET Weather Station is good for this purpose.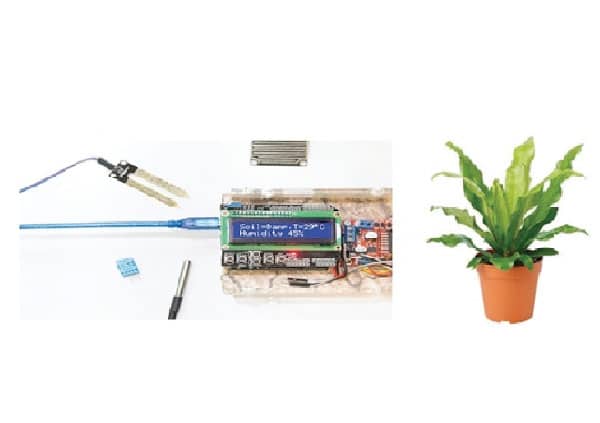 Best Robotics Careers For Kids
Many professionals recommend robotics as a lifelong learning experience. With the advancement of technology, robots are now being created to perform even more complicated tasks such as building cars, performing surgeries or even acting in science fiction movies!
That's why robotics is such an interesting and valuable field for children because it gives them exposure to various real-world applications and they can explore the possibilities of their own creativity to design robots that can perform unique tasks.
With the right guidance and opportunities to learn, children who develop an interest in robotics at an early age will be able to find a suitable profession later on in life! Such jobs include:
Roboticist  or robot engineer

Academics working on robotics

Robotics technician or mechanical engineer working on research & development

Government agencies developing robotics for defense purposes

Creative occupations that involve designing/building robots for scientific purposes

Manufacturers of robotic systems who test and develop new products for commercial purposes    
Conclusion
In conclusion, robotics is good for kids because it involves the application of technology to solve real problems. Given opportunities at a young age to learn about robots will help children discover their passion in this dynamic field and set them up to become high-paying jobs when they grow older. With the right encouragement, guidance, and exposure, children can become successful in any field they choose through their education.
Higher education institutions around the world are now even offering degrees in robotics to provide students with a more enriched learning experience! For example, the University of Sydney offers a Bachelor of Engineering (Robotics) which covers topics such as kinematics, dynamics, computer architecture, design principles, and embedded systems.
The University of New South Wales also offers a Bachelor Of Advanced Computing degree which covers topics such as control algorithms, machine learning & image processing.
So what are you waiting for? Sign your child up for robotics classes today to give them a headstart in their future!